Concierge Move Management
Done & Done's Mission
Our aim is to offer compassion and efficiency as we assist you with your move. We get the difficult physical labor and emotional decisions completed so your move or downsizing project at home, beach, lake or mountain house is as stress free as possible. These big changes are draining and we are here to hold your hand.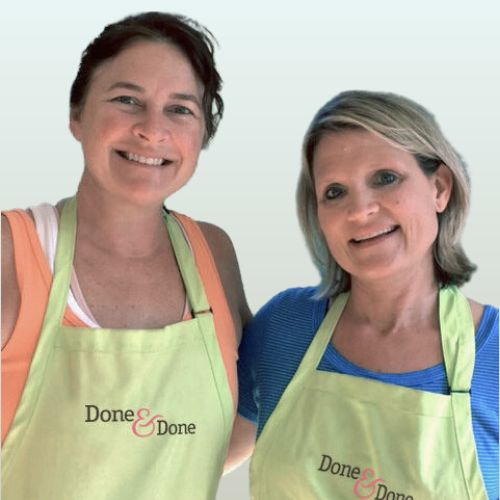 Testimonials
I can't tell you how much I appreciate your help with our multi-faceted move. Everyone that works with Done & Done is so personable and good at what they do. You all make a tough situation so much less overwhelming. I am grateful. You have been a godsend to me on both moves
Ann Marie Carlisi
Finally am settling down after that last move!! Because of the flood in last apt. I needed to move quickly and I will forever be grateful to every one of you at Done and Done!! Truly it was a daunting adventure for me but because of y'all's expertise in packing, moving and unpacking I made it!! IF EVER I MOVE AGAIN YOURS WILL BE THE FIRST CALL I MAKE!!!
Absolutely love the arrangement of furniture! Once again a job well done that has always exceeded my expectations. Thank you Beth and Amanda and everyone on your team.
For sure I would recommend you to anyone moving. You're the BEST!!
Nona Stern
I'm stunned at my trust level in you both. God bless you for recognizing your talents and sharing them.
At some point I would like to write an article for magazines or AJC or anywhere else to honor your skills.
Again, you made our day!
Janice Carter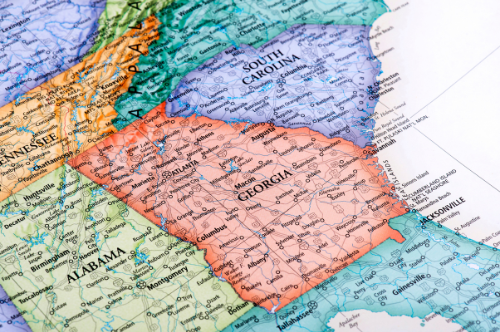 Our Service Area
Most of our work is in the Atlanta metro area. We regularly assist clients with out-of-town and 2nd home moves. Here are the places we've worked!
Auburn, AL · New Preston, CT · Panama City, FL · Rosemary Beach, FL · Big Canoe, GA · Rome, GA · Savannah, GA · Sea Island, GA · Hawkins Island, GA · St. Simons, GA · Lake Oconee, GA · Lake Lanier, GA · New Orleans, LA · Scarborough, ME · Jackson, MS · Oxford, MS · Charlotte, NC · Highlands, NC · Cashiers, NC · Exeter, NH · Lancaster, PA · Chattanooga, TN · Columbia, SC · Greenville, SC